Traditionally, both manufacturing shop floor as well as quality assurance & control processes were delivered as "screens", developed within the ERP solution. Built on top of and into the processes and functions of the ERP solution, which are mostly transaction driven. These areas are just two examples where Purpose Built Apps might have an advantage over integrated functionality. 
Since it is our mission to provide the foremost food solution worldwide to our partners and customers, we have permitted ourselves the luxury to rethink, redesign and rebuild everything we know. While doing so, there are the four Microsoft key terms that we cling to in order to provide the best possible experience: Modern, Unified, Intelligent and Adaptable. Let's take a closer look at our vision on Purpose Built Apps.


Purpose Built Apps
Modern apps are task driven apps, meaning they leverage underlying processes for their intended use. Their focus should be to keep IT simple for the end user, to focus on a single task, one app one task, while allowing users to switch between apps, in order to prevent them from getting stuck in a process. Here's the preferred flow:  
Start

 

the a

pp;

 

Select

 

based on suggested data;

 

Perform

 

the action whilst guided through the steps

;

 

Input

 

the required

 

factual

 

data

 

with minimal effort

 

using pre-filled forms

;

 

Suggest

 

corrective and/or adaptive actions when necessary

; 

 

 

Summarize

 

what

 

has

 

been done and

,

 

wherever it makes sense

,

 

impact

/contribution

 

you and your

 

team

 

made

;

 

Next

.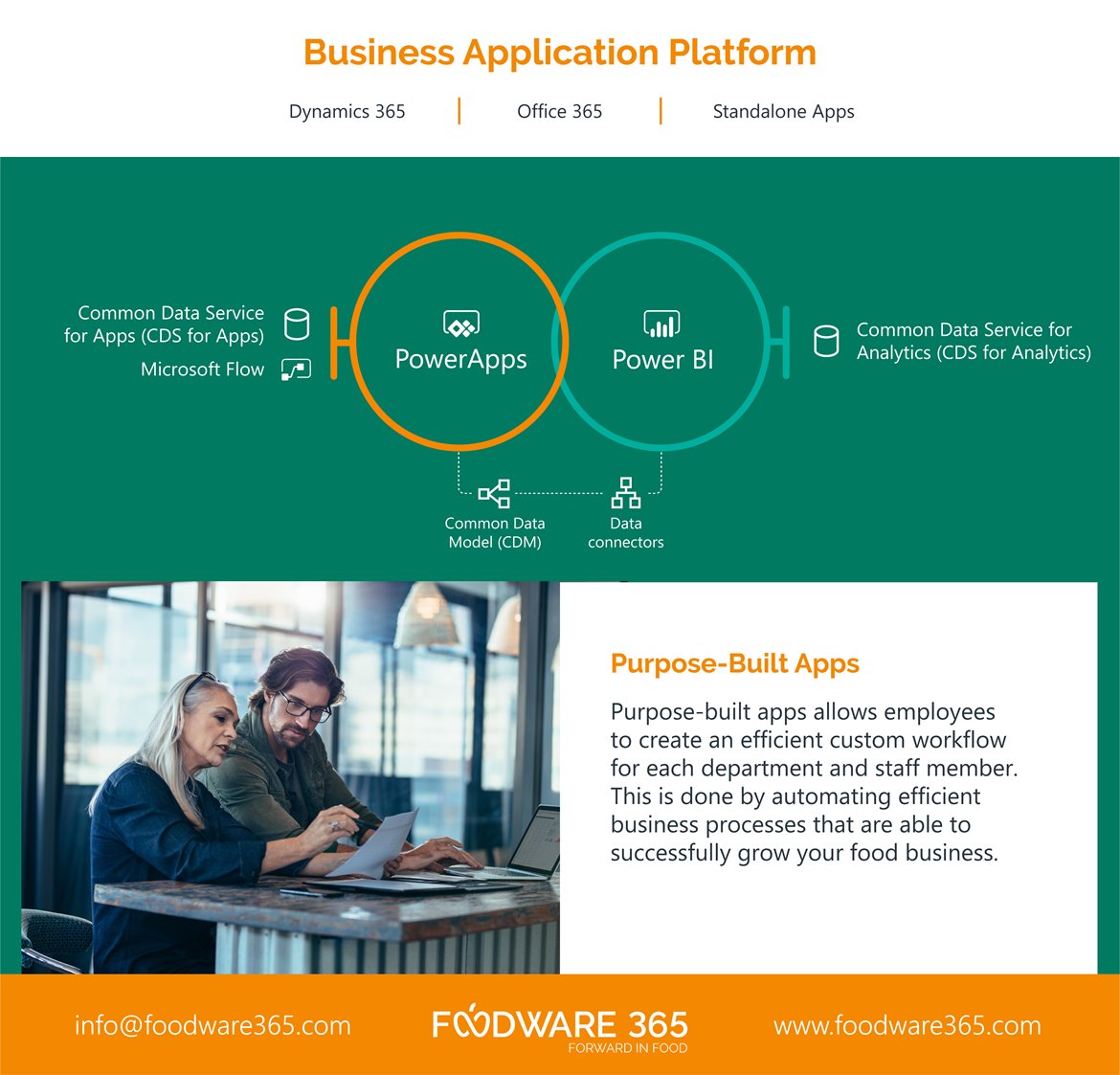 Unified apps
Unified apps deliver the same User Experience across apps. By applying a constant function flow, look-and-feel and guidance, we optimize the onboarding experience and minimize the training efforts required.  
Keeping in mind the limitations in space and data input options, we will use data capturing techniques and pre-filled forms to reduce manual entries as much as possible. Fortunately, modern devices allow for different data capturing options through, for example the camera to take pictures, record videos scan Barcodes and QR codes, or connect with OCR service providers.  
Intelligent apps
Intelligent apps will pre-build data a user can interact with based on the app process, the user who performs the action, the location where the action is going to be performed, the timing etc.  
Furthermore, they will suggest corrective and/or adaptive actions based on differences between the recorded data, compared to the ERP back-end data. Should no corrective and/or adaptive actions be available, flows will automatically be initiated, catering for administrative follow up on a higher level while letting the worker continue and the facts prevail; 
Adaptable apps
Adaptable apps are built using PowerApps as the low code development platform for Mobile Apps, technology that can be used for both task driven apps as well as complete process flows. Talking about flows, we are using Microsoft Flow to enable workflow actions and orchestration on top of the Task Driven Apps for approval workflows and workflows to follow up on corrective and adaptive actions.   
All of that is built on top of the Common Data Model and Common Data Services to provide a flexible, adaptable data framework, one that makes Foodware365 standard yet customizable for your own application. Using the data connectors and OData web services available for Business Central to read data while using REST APIs to process data back into Business Central. Your own app specific data model, enabling a flexible solution that can be adapted to meet changing needs.  
And guess what, it doesn't stop there. Think about this. What about providing real time process insights through visual displays leveraging Power BI in your app? 
Our first encounter of a valuable Purpose Built App will come with the first Alpha release of Foodware 365 for Dynamics 365 Business Central, which is targeted for the end of March 2019. These are truly challenging and exciting times. See you around.